Profile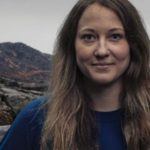 Ali Blatcher
Curriculum Vitae
Education:

Colchester County High School for Girls until 2009, University of Nottingham (graduated 2014), University College London (currently)

Qualifications:

Bachelor of Medical Sciences, Bachelor of Medicine Bachelor of Surgery, Masters in Medical Anthropology

Work History:

Foundation Year 1, Dorchester. Foundation Year 2, Bournemouth. Expedition Medic, Channel 4. Foundation Year 3/4, Brighton.

Current Job:

Care of the Elderly Medicine Junior Doctor, Worthing Hospital

Workplace:
Read more

Hi I'm Ali, a 26 year old doctor originally from Essex. I went to University of Nottingham to study medicine and graduated in 2014. I worked in Dorset for a while and now I live in Brighton, so I have moved around a lot as medics do!

Read more

I work as a junior doctor on a care of the elderly ward in a hospital near Brighton. I also am studying a Masters (post-medicine studies) in Medical Anthropology, which is the study of healthcare amongst different cultures around the world. I find this fascinating and feel it will really help me to be a good doctor and to understand the backgrounds of my patients better!

My Typical Day:

A day on the ward!

Read more

A typical day on the ward would include a meeting at 8am of all the elderly care doctors. Then I would see patients on a ward round, asking them how they are and examining them. I would order tests for them and check these later on in the day. In the afternoon I spend time talking to relatives of my patients and I leave the ward at 5, if I am lucky!
Quick Fire Questions

How would you describe yourself in 3 words?

Outgoing. Loud. Curious.

Who is your favourite singer or band?

I have a guilty pleasure for Taylor Swift!

What's your favourite food?

What did you want to be after you left school?

I originally wanted to be an anchorwoman, reading out the news but my parents said my voice was too squeaky!

Were you ever in trouble at school?

Yes, in Chemistry class I would always sabotage the experiments!

What's the best thing you've done in your career?

Being chosen to be an "expedition medic" in the wilderness of Scotland for 4 months for the Channel 4 TV show "Eden"!

What or who inspired you to do your job?

Watching emotional storylines on Scrubs!

If you weren't in healthcare, what job would you do?

A Blue Peter presenter! Or a professional kitesurfer!

If you had 3 wishes for yourself what would they be? - be honest!

That my parents stay healthy for the next 20 years at least! That my sister has a baby soon! That Jeremy Hunt the health secretary for the Conservative party gets sacked!

Tell us a joke.

The cheese looked at itself in the mirror… Halloumi!!
---
---