Profile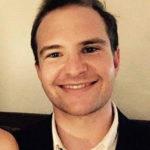 Kit Tigwell
About Me

Hi, I'm Kit

Read more

I'm originally from Devon and decided to be a doctor quite late, when I chose my A levels. I went to my local sixth form college then medical school in Nottingham, and decided to stay in the area. Outside work I spend a lot of time with friends, go climbing and kayaking.

Despite the negative news stories about the NHS at the moment, working in healthcare is still one of the best careers you can have. You will always have purpose and be able to make a difference to people, so I'm passionate about encouraging people like you to think about it!

Read more

I'm in my second year of the foundation programme, which is a 2 year training pathway new doctors complete after medical school. This is what many people think of as a junior doctor and leads on to longer training to become a GP or hospital consultant. During these 2 years you rotate round 6 jobs in different specialties for 4 months each. Trainees choose combinations of jobs in  medicine, surgery, A&E, GP, psychiatry and others to get a better idea of different areas of medicine and what interests them. There is a lot of variety and 'learning on the job', meaning these years are a busy learning curve with plenty of new and exciting experiences.

My Typical Day:

Seeing a variety of patients in surgery and on home visits

Read more

I get to work at 8:30 and see my first patient at 8:40. Each appointment lasts 20 minutes; it's important to keep on time to avoid people waiting for their appointment, but sometimes complicated problems take longer to sort out. The doctors and nurses meet for coffee and a chat at 11:00 which is a great part of the morning! At lunchtimes I go on home visits to assess & treat patients who are too unwell or frail to come to the surgery. There is also plenty of paperwork to do, so it's important to be organised! In the afternoon I see more patients in the surgery again and if there's not too many complicated problems or paperwork I can go home on time at 5pm!

You never know what the next patient's problem will be, so there is an element of uncertainty and a lot of detective work. This is one of the reasons I liked medicine as a career, as you're constantly surprised and learning new things! Depending on a patient's problem, I can reassure them, gather more information with tests, offer treatment or make referrals to ask specialists for their advice on more complicated cases. I also work with nurses, physiotherapists, pharmacists, social services and carers to support people in the community. One of the most rewarding things is being able to work so closely with patients and their families, and build up relationships with them over time.

Spending the Prize Money:

Support Widening Access to Medicine programmes for students less likely to consider medicine as a career

Read more

Medicine is a career unlike any other. A good way to encourage people to think about it is to help them see what's really involved and bust some myths. Healthcare professionals should represent the people they treat, so you don't have to come from a medical family or have been to the best schools to get into medicine or other healthcare courses.

I think the money would make a difference by going to Widening Access schemes to help students from disadvantaged areas or backgrounds. Programmes like Nottingham and Leeds WAMS offer work experience, application advice and talks in schools. The money could help these schemes offer more to engage schools and inspire students.

Quick Fire Questions

What's the best thing you've done in your career?

Looking after people and their families well at the end of their lives.
---
---